See on Scoop.it – Buzz on Bizz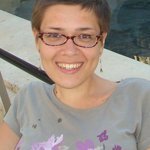 Who?
• Around two-thirds of office workers work flexibly at least on occasion;
• Males (71%) are more likely to be flexible workers than females (57%);
• One in five respondents work away from the office at least twice a week.
Why?
• 56% of flexible workers believe they work more productively away from the office, and 48% say this is because they can fit their work around personal commitments;
• Three in ten are most productive when at home;
• Four in ten (40%) respondents think flexible working would be at least very important to any decision they would make about changing job.
How?
• Just 19% of employees find their already over-stretched IT team "very helpful" in providing technology support for flexible working;
• More than half (51%) of respondents lack access to a company laptop or mobile email device to help them when working flexibly;
• This could be a reason why 43% of all office workers and one-third of those working for a large enterprise use either a personal laptop or mobile device for email access.
See on bit.ly